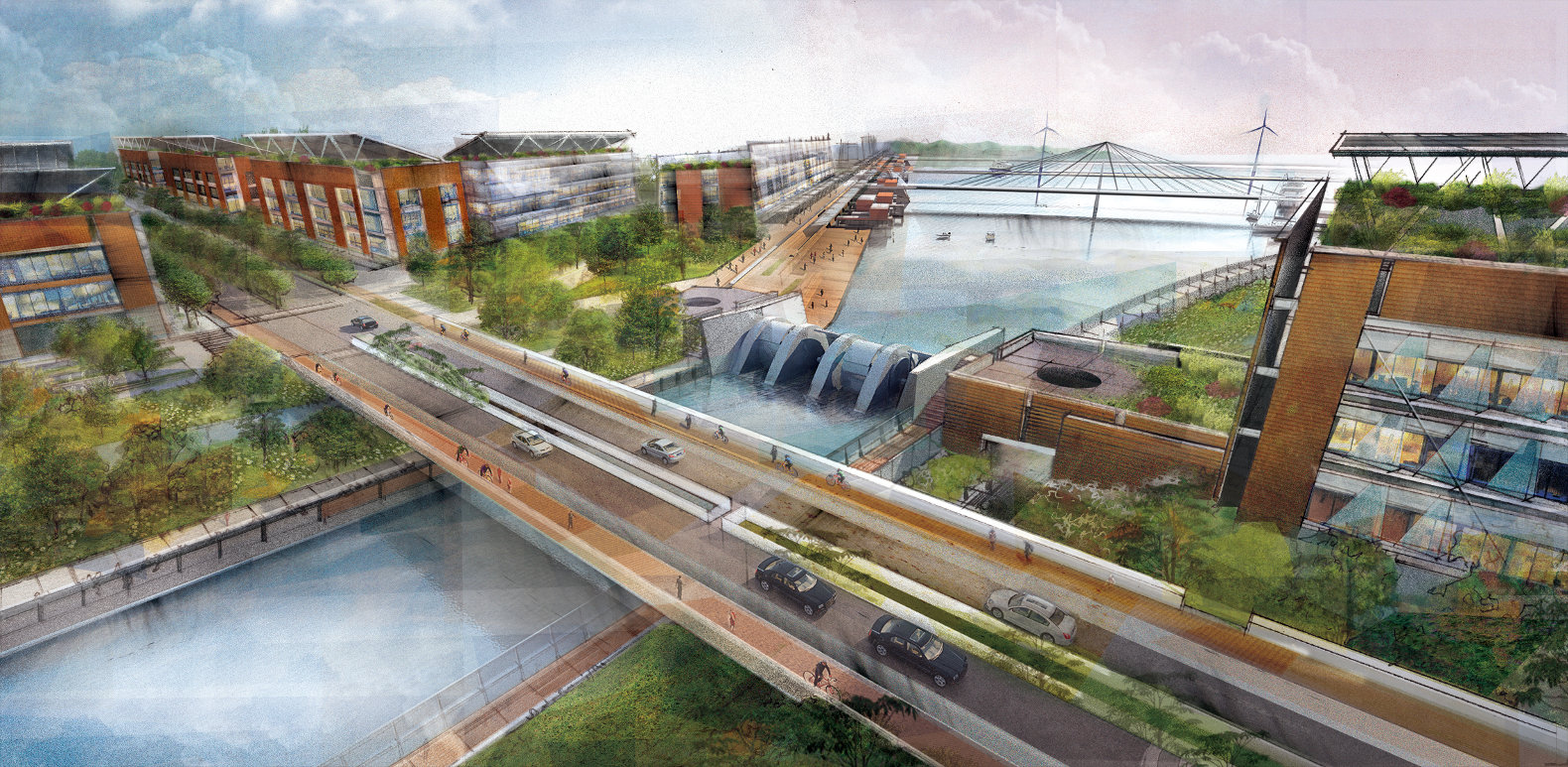 01 May

Exploring Resilience: How Can Architecture Add Resilience to the Design Process?

As we recently explored in our DDD Insight series, resilience is a pivotal element in our design and planning process and applies to a variety of aspects of the structure's construction process and subsequent occupancy. Beyond the obvious ability to recover from a devastating event – from cleanup to repair or rebuilding – what does resilience mean for design and construction?

Many of the things that we already advocate for in green buildings mirror what we need to do to achieve more resiliency. Better ventilation, stronger structures, and better-planned foundations, for example, will improve the ability to withstand the evolving local climate. Renewable energy sources, especially those that are site- or neighborhood-based, will reduce reliance on power plants that may fail during a storm event.

In recent years, the Resilient Design Institute has outlined recommended design strategies for making buildings and communities more resistant to damage. Third-party sustainability certification programs are also incorporating resiliency, which is an important step towards bringing it up to the same level of recognition and acceptance as sustainable design.

Building owners and developers who have been hit hard since 2017 in Puerto Rico are making a conscious effort to implementing smarter decisions and processes into new projects. But there's' still a long way to go. After the flooding experienced with Maria, the placement of sensitive mechanical and electrical equipment has been completely reevaluated, and the rising popularity of built-in storm shutters can also add to the architectural value of strategically planned facades. Meanwhile, the unreliable power gid continues to reak havoc on infrastructure projects, issues that designers can address in the earliest stages of development (even if the funds are not available to implement alternative energy right now, it can be done if we leave the space for it). Also, thicker and heavier foundations help to anchor buildings and protect against hydrostatic pressure. More watertight construction for foundations paired with temporary flood shields, baffles, and other types of flood barriers helps reduce the infiltration of water into buildings.

For more resilient infrastructure projects, the Envision Sustainable Infrastructure Rating System provides guidance and support for both design professionals and projects. The U.S. Green Building Council introduced resiliency into its LEED Green Building Rating System in late 2015 with three new LEED Pilot Credits developed by the Resilient Design Institute. These credits focus on the design process and the integration of resiliency into the earliest phases of building planning and design. How do we know all this? Because at DDD Group we stay at the forefront of sustainable building and the latest trends in the US and around the world.

To learn more about how resilience, sustainability, and forward-thinking design can be implemented in your project, please contact our experienced design team to get started; [email protected].
Explore more on the topic: