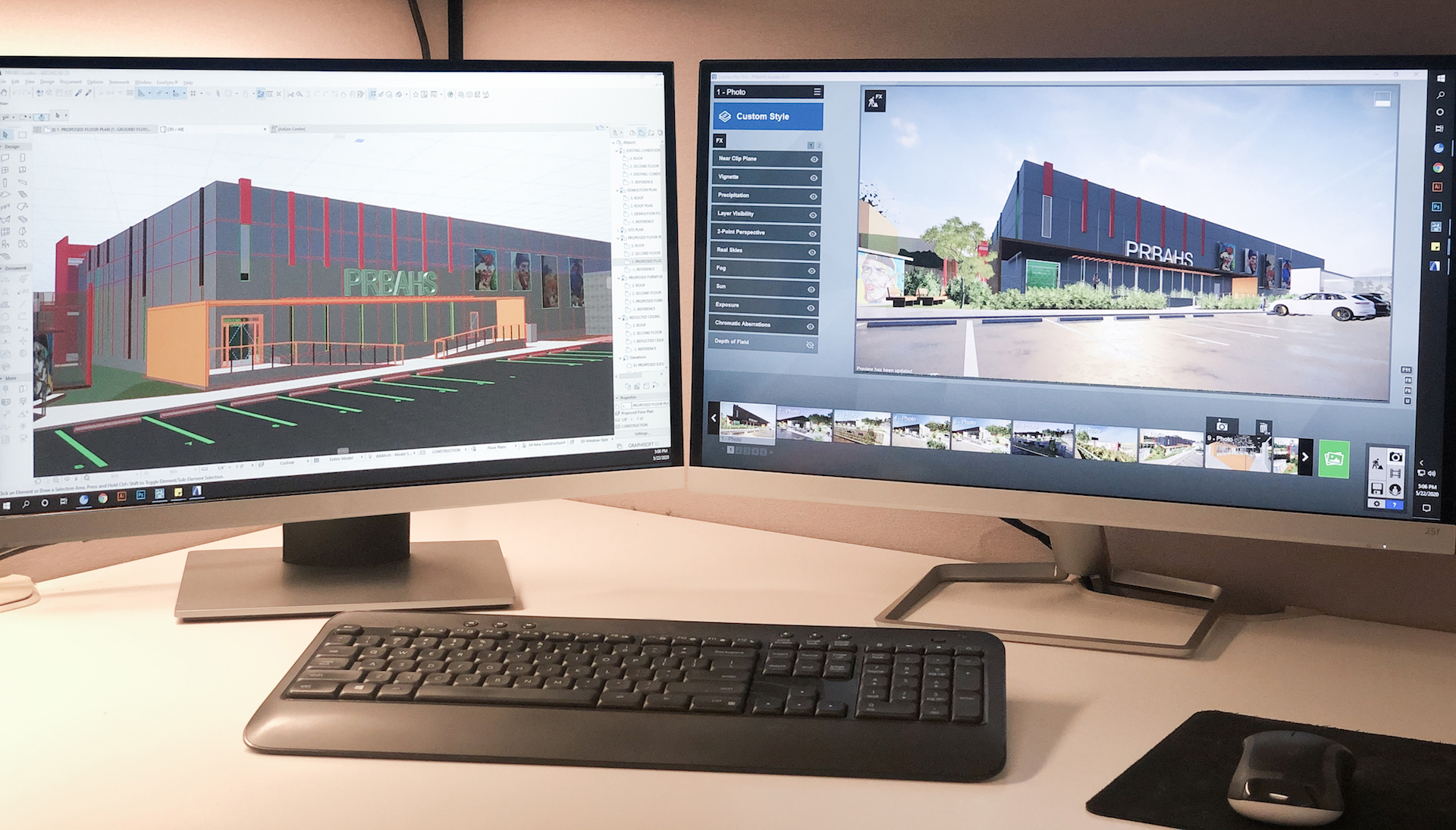 10 Dec

Your Design-Build Partner Should Enhance Your Vision, Not Sacrifice It

As an owner or manager of a new project, when you think of your vision for a structure you plan to develop, you want more than practicality… you want artistry. While the definition of aesthetic value lies in the beauty of a building as a component of its cultural context, in the field of construction quite often success is viewed as independent from the contribution that aesthetics can make to the immediate environment. As a skilled design-build firm in Puerto Rico, DDD Group's design team will show you firsthand that elevated aesthetics and high-performing building are not mutually exclusive.

Even with the most advanced technology tools and innovative construction processes, aesthetic value is still intrinsic to the building, like that of a painting or a piece of sculpture. Such value is not lost when you choose a skilled Design-Build firm. Architecture can be considered a visual art to which the philosophy of aesthetics can be applied, and our design team not only carefully considers each client's design requirement, but also pushes the boundaries of efficiency when it comes to design for constructability.
Where does the challenge lie?
To achieve this artistry in the construction of a building, builders must strategically account for each owner's requirements, including the budget, structure size and occupancy, regulations, climate, and weather, among other things. These requirements render the process of designing and building one which will be dictated not only by form but also by function. In Puerto Rico, there are special considerations that a skilled design-build firm will apply, including the availability of materials and its shipping schedule, rain and hurricane seasons, as well as special permitting that specific structures require. It may not seem evident, but these must be accounted for in the design phase. 
Your architect uses a creative process to rationalize the different requirements of a concept to create one unified whole. An engineer has a definite social responsibility to consider aesthetics as a part of the design. And the construction phase will have to take these elements and bring them to life. Bringing these key elements together under one roof so that one vision can be maintained is obviously the most certain way to save time and money.
Enter the Design-Build firm
This type of project delivery system includes planning, design, and construction under one contract. Design-Build employs the right team from the start in order to work together to complete a project successfully, in time, and within budget, providing the highest satisfaction to the Client/Owner. Just like a successful sports team enters a match with the appropriate lineup for their gameplan, a Design-Build firm has the perfect lineup of team members to execute from design to completion, ready to collaborate, trust, and rely on each other so they can successfully achieve their goal. At DDD, we carefully select teammates for every project, always having the confidence that they will get the job done. And that's what the Client/Owner needs. This kind of team not only works to get a project done in time and on budget, but also has the end goal of creating something beautiful and tasteful that will reward the Client/Owner as well as the community where it will be. 
Collaboration and trust in the team is the key to the whole approach. At DDD Group, everyone brings their expertise to the project, which elevates the overall design, construction process, and finished product. Our firm sets itself apart in that we are working together from the start, which streamlines the project timeline and brings more cost-effective solutions. Get to know our expert collaborators and our vast portfolio which solidifies the fact that with our Design-Build approach, you are never sacrificing aesthetics.