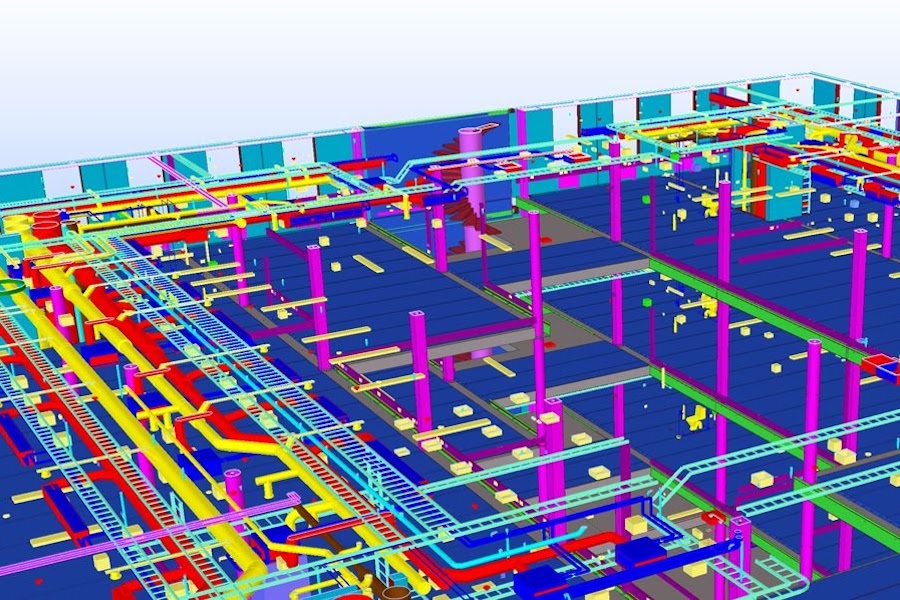 20 Feb

DDD Insight: Pieces to the Puzzle: Hyper Modeling is Essential for Construction Projects in Puerto Rico

In an industry where building contractors constantly coordinate with architects, engineers, subcontractors, owners, and other stakeholders, it's easy to see why BIM processes and tools have become indispensable. While 'Hyper Modeling' can mean a lot to different companies, at DDD, it's not a fad or a buzzword; it's the standard. Rather than simply allowing our designers and clients to switch between 2D and 3D views, our cutting-edge BIM tools provide that 2D documentation is now positioned correctly within the federated 3D model to capitalize on all available information. As one of the most forward-thinking construction companies in Puerto Rico, we have aggressively invested time and resources to create efficient channels to visualize, plan and share each project from all angles.

"With the tools that we've invested in and the thorough training our team receives, we are actively transforming the way people approach design review and technical coordination on projects in Puerto Rico. Our tools provide a fully 2D and 3D interoperable environment, which allows us to foresee issues and be proactive in solving them. Our hyper modeling methods allow everyone to work in their preferred medium and still strive for excellence," explains Roger Ambroise Beauvoir, PE, VP of Operations and Senior Project Manager at DDD Group.

Here are just some of the ways our construction, architecture, maintenance, and consulting teams use hyper modeling to foresee and prevent problems that are not only typical in a construction project but also particular to the needs of the local market.
Collaborative Design Experience: Streamlined efforts to maximize BIM software centralize vital architecture, engineering, and construction (AEC) process into one platform, making collaboration and communication much easier. This way, suppliers, architects, engineers, and contractors are always on the same page about all aspects of a project, reducing the additional costs of mistakes and delays. In fact, studies have shown that using BIM processes significantly reduces project errors (by more than half).
More (and better) insights: While building information models are information-rich in regards to data and geometry, important details are often only available on the 2D drawings. Merging traditional outputs like PDF plans and BIM provides a full project context. The hyper-model makes it easier for project teams not to work in BIM to be comfortable navigating the project plans, as well as raising and resolving new issues more efficiently.
Centralized and Streamlined Processes: In addition to improving collaboration, the right BIM tools allow our team to further streamline the construction workflow through integrations with third-party software. Seamless integrations with business systems such as accounting, ERP systems, and scheduling tools significantly enhance the operability of the team and fuel the success of your project. The AEC industry in Puerto Rico and beyond has been plagued by inoperability for years, due to a fragmented approach. This is why it's crucial to make sure to partner with a firm that understands how to navigate and leverage the right tools to save on costs, time and still uphold strong design values.
Contact our design and management consulting team to discover how our innovative BIM tools add tremendous value to our capabilities pertaining to issue management, quality management, resource management, and data and analytics reporting. We've ranked these systems according to features to help you make an informed decision.