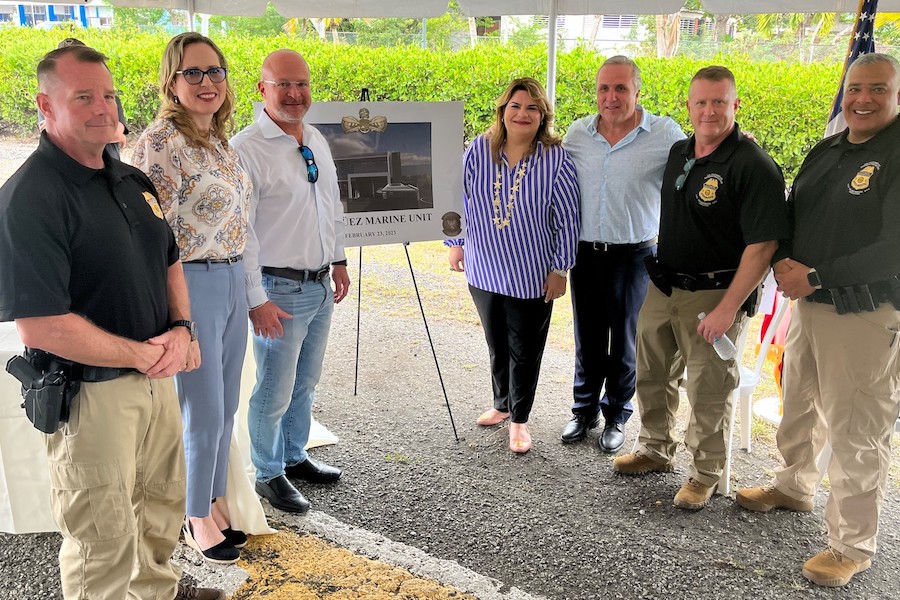 28 Feb

DDD Group Attends the CBP Mayaguez Marine Unit Groundbreaking

On February 23, 2023, DDD Group was honored to attend the Customs and Border Patrol's (CBP) new Mayaguez Marine Unit groundbreaking event. Umberto J. Donato, DDD Principal, and Alexandra Wirshing, Director of Design joined the Hon. Jorge Morales Wiscovitch, mayor of Cabo Rojo, where the new facility is being built, to describe how this structure will be of great benefit to the community.

Also in attendance were CBP Directors along with Resident Commissioner for Puerto Rico, Jennifer Gonzalez. Their presence marked a unique commemoratory tone to the event since they are unitedly making a formal request to Congress to have the new building named in honor of one of their local fallen agents who died in the line of duty this past November.

The Mayaguez Marine Unit, a DDD Group Design-Build project, will provide a new, modern home for the Customs and Border Patrol's maritime unit that works arduously to control the entrance of illegal drugs into the Western part of the island, among other duties. We are privileged to be a part of such a special project and look forward to sharing the updates on the work. Please stay connected with our UPDATES section to learn more.