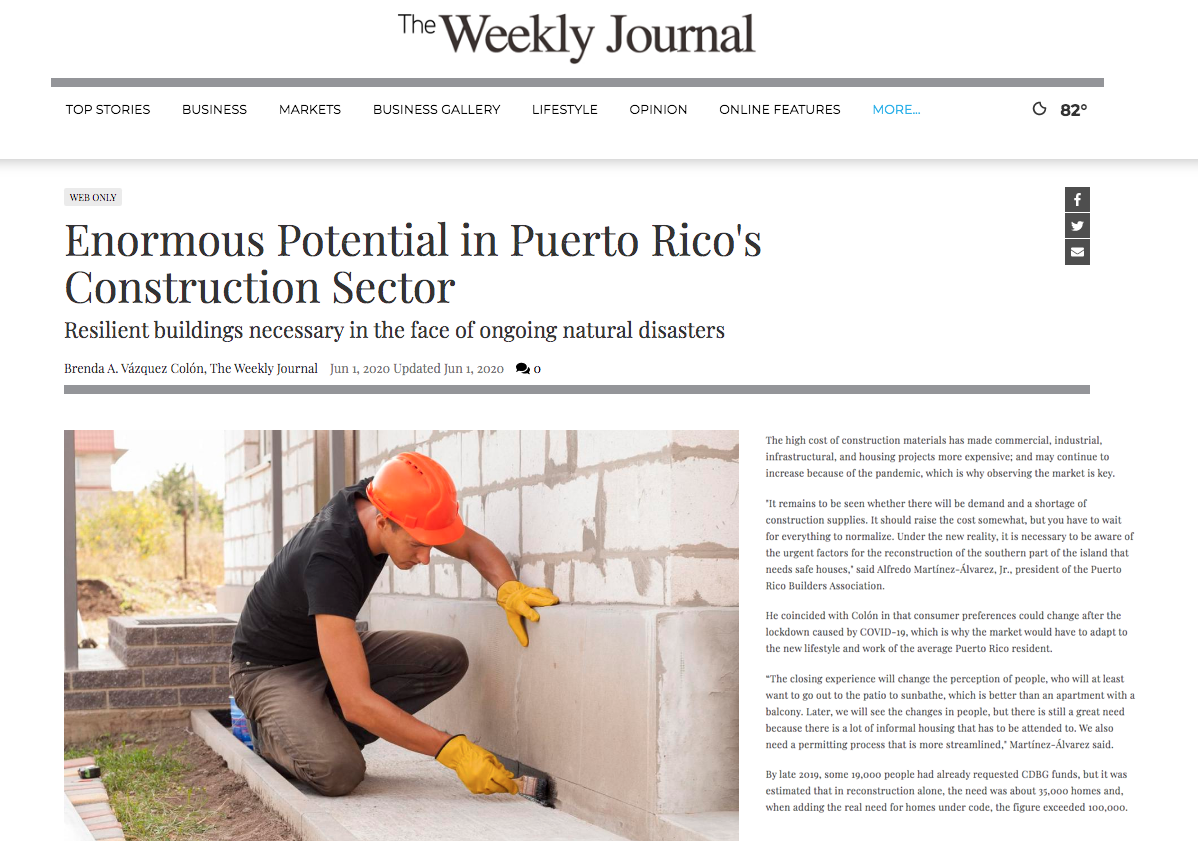 01 Jun

In the News: Enormous Potential in Puerto Rico's Construction Sector

In a recent mention in an article in The Weekly Journal, Umberto Donato, Principal at DDD Group and President of the AGC Puerto Rico Chapter, stressed the importance of building units for the elderly population, as well as developing abandoned areas with great potential for community growth. "There is a tremendous opportunity to build subsidized multifamily residences, low income, nursing homes, units for people with physical limitations, and the revitalization of urban centers that are convenient due to the proximity of transportation services and hospitals, among others. There are also aid programs to purchase residential properties, for housing repair and reconstruction, as well as subsidies for first responders, such as firefighters and police," said Donato, contractor, and designer of the Ciudad Lumen Phase II senior residential complex in Guaynabo.

The article sheds light on the importance and urgent need for the construction of affordable housing across the Island. The crises that have battered Puerto Rico in the past three years after hurricanes, earthquakes, and now COVID-19 have exacerbated the areas of opportunity for improvement among this important economic sector, which is pivotal to ensure infrastructure safety and economic development.

Read the Original Article HERE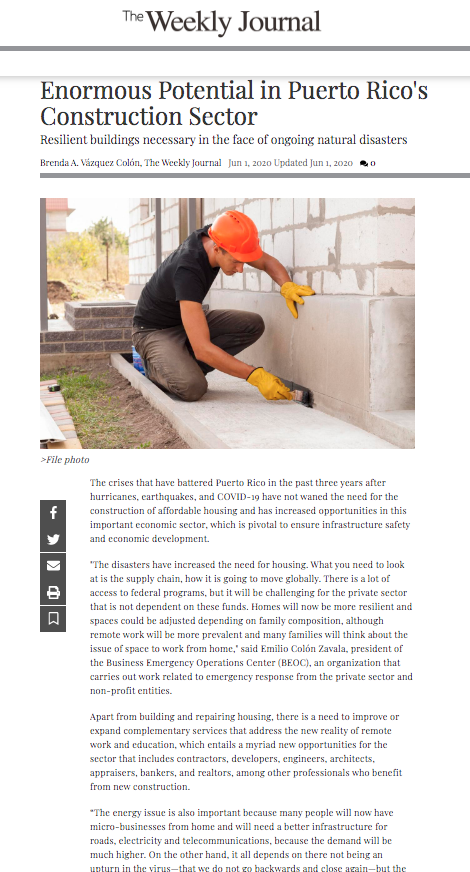 For additional inquiries or media requests, contact us: [email protected].