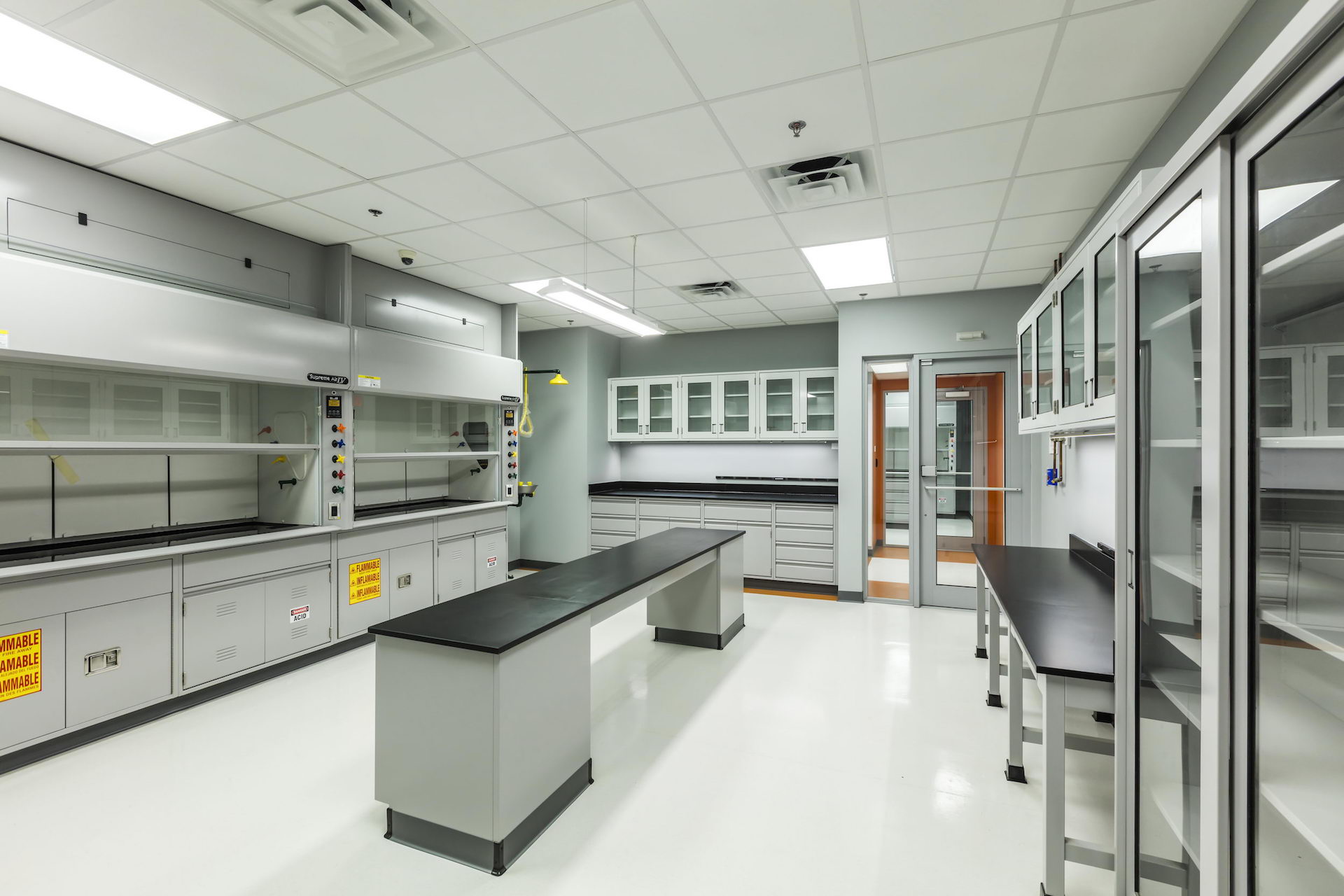 20 Jun

Efficiently Designing Modern Healthcare Facilities in Puerto Rico

Designing healthcare facilities is no easy task. Now add to the mix a constantly changing set of parameters, fluctuations in funding, and sprinkle in some natural phenomena, and you've arrived at our situation in Puerto Rico. However, strategically managed facilities are still thriving locally, even in the COVID-19 era, and thus creating opportunities in the market for partners, patients, and the community to collaborate to further develop these essential spaces.

Creating a safe, comfortable place for patients to heal and doctors and nurses to work requires a significant amount of strategic planning. Likewise, lab employees, researchers, and administrative personnel need to feel secure and confident in their respective environments, which is why it's crucial to consider their particular needs across all aspects of planning and construction. Modern healthcare facilities provide a wide range of services and play many different roles, all of which are consolidated within a single building or close-knit campus. Those include inpatient and outpatient services, from simple procedures to long-term intensive care; diagnostic and treatment functions requiring labs, imaging spaces, and operating rooms; administrative services like reception, registration, record keeping, accounting, and HR; research and teaching services in case of a teaching hospital; and operational functions like food service, housekeeping, supply management, security, and grounds maintenance.

The healthcare design process can become quite complex when accounting for multiple functions. Efficiency and utility are crucial when developing the floorplan, when selecting interior finishes and when planning traffic patterns for safe use. We've had experience creating safe, comfortable, and sustainable environments that have strict sanitation, space clearance, and security requirements, without neglecting green features that enhance the experience for the owner and its occupants. Thanks to the expertise and guidance of our team, your healthcare facility floor plan development process will result in a structure that improves patient care and secures the financial success of your organization. Healthcare floor plan design must account for a facility's balance of functions and space allocation over time.

For example, most laboratories have a particular challenge for materials and samples management, which requires a very specific architectural perspective, to efficiently secure testing, handling, and disposal of materials in strict compliance with state and federal guidelines. Meanwhile, most hospitals have a Master Plan in place that guides the growth and evolution of the facility. There's a long list of resources the Design-Builder must become familiar with, and research is of the utmost importance.
Why is it important to partner with the right Design-Build firm?
Whatever the shape, size, and use of your healthcare facility, it's pivotal for your project's success to partner with a firm that can expertly develop a clear roadmap during the early stages of construction planning, guiding customers and meeting the facility's needs—now and in the future. As your partnering Design-Build-Maintain firm, some of the things we will consider include: Is the current construction project "standalone," or is it one phase of a multi-phase program? Is there sufficient available land to allow for the construction of a whole new building, or will this project be a renovation or expansion of an existing structure? Do organization leaders intend to expand existing services or introduce new ones in conjunction with new construction? And, what challenges or opportunities arise from that as the facility faces a potential rearrangement of existing floor plans? How do the owners believe their patient population or staff requirements will change over time? Will new construction be flexible enough to respond to this evolution? What external factors like adjacent property development or public transportation options will impact the way the facility evolves?
At DDD Group, we understand the nuances and intricacies of efficient and scalable healthcare design and working hard with our clients to create healthcare facilities that achieve the goals stated within them. Further, we go a step beyond by doing everything possible to add value to any project we're working on. Sometimes, that means designs change. As we discussed in our Design-Build Benefits Series, one of the key benefits of partnering with a Design-Build is that all project stakeholders are on the same page from the beginning. There's no miscues or confusion, only collaboration, and cooperation. We also know that healthcare organizations want to get the most for their construction investment. Meanwhile, the right Design-Build firm is more than just a construction company. It's a partner for progress. That's how DDD Group feels about all the projects we help envision and develop.