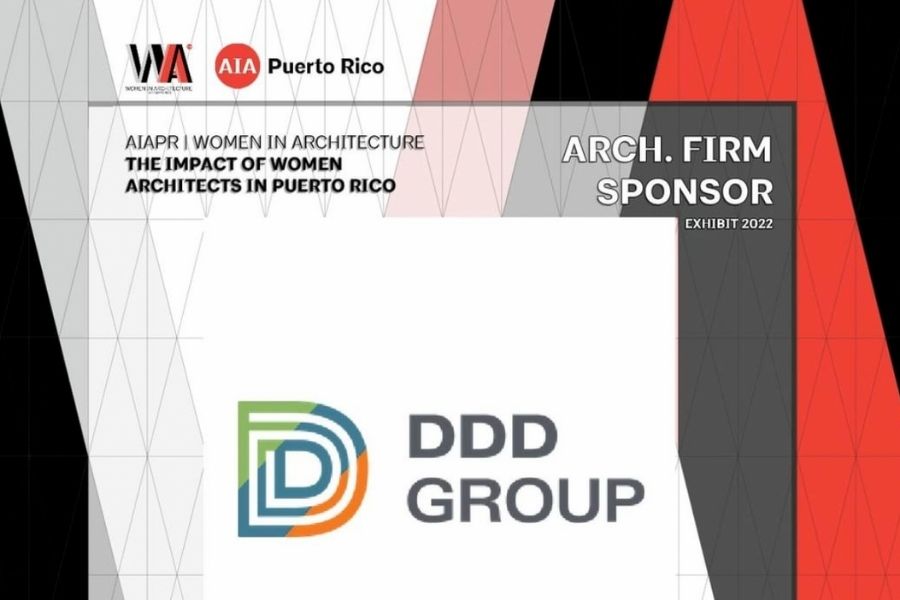 15 Mar

DDD Presents at AIAPR Women in Architecture 2022

March is dedicated to Women's History and DDD is proud to salute the women of our community. One way we are accomplishing that is with our contribution to AIA Puerto Rico's stunning Women in Architecture exhibit titled "The Impact of Women Architects in Puerto Rico" on display at Plaza las Americas. Highlighting the contributions of women in the field of architecture for more than six decades, it features those who have supported design, leadership, professional practice, education, research, public service, and volunteer work.

The exhibit will remain during the week of March 7th-27th and in addition to being a sponsor of this amazing tribute to the women of this expertise, our own talented Alexandra Wirshing, Nicole Santiago, and Geraldine Perez will present the theme "Female Architects in Design-Build" as part of the educational sessions associated with the event on March 21st from 12-1 pm. We warmly invite you to attend this informative presentation.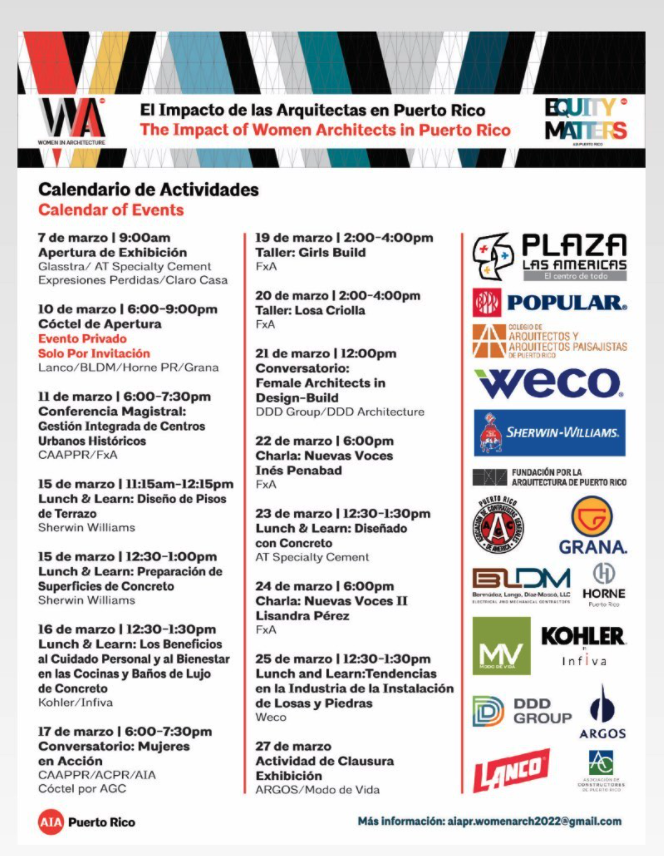 These unique occasions provide a platform for our professional relationships to strengthen, while we educate future generations in the amazing opportunities in the field of design and construction. Stay tuned for updates on this event.