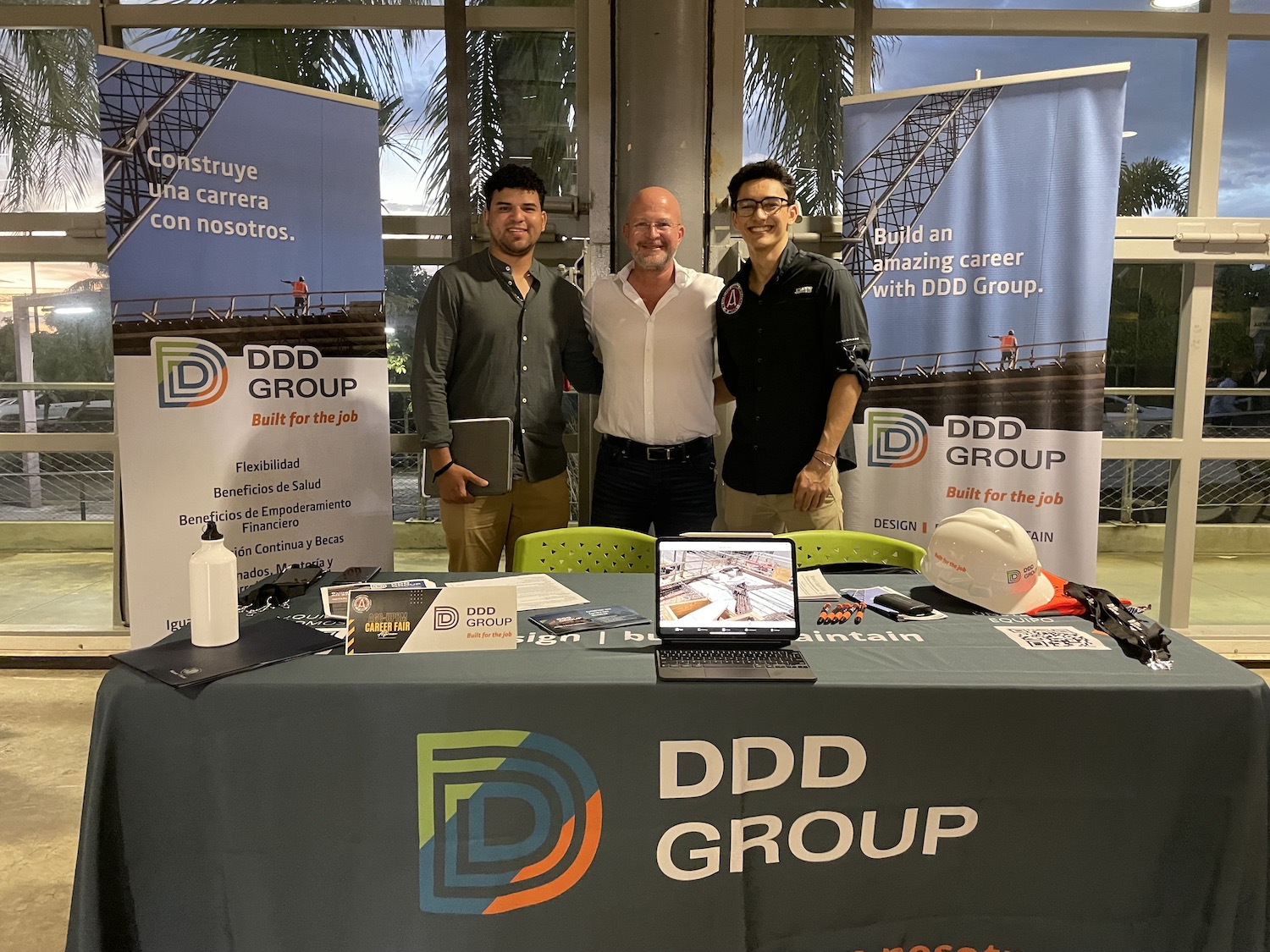 09 Aug

DDD Group's Commitment to Educating Tomorrow's Construction Leaders

At DDD Group, we believe that a prosperous Puerto Rico brimming with possibilities starts with education. We embrace our responsibility to empower the next generation of construction industry leaders, fostering a culture of growth and innovation.

Our dedication to education takes shape in multiple ways. We welcome interns to our team, providing hands-on experience that bridges classroom knowledge with real-world applications. Moreover, continuous training is a cornerstone of our approach, ensuring that our staff stays at the forefront of industry advancements.

As advocates for the vital construction sector, we actively participate in significant events. Notably, our engagement with the Puerto Rico Chapter of AGC's student chapter at the RUM (Recinto Universitario de Mayaguez de la UPR) underscores our commitment. By supporting and interacting with emerging talents, we contribute to their understanding of the industry's value and the immense potential it holds.

At DDD Group, we recognize that building a brighter future requires nurturing the passion and potential of the young minds that will shape it. Through education, mentorship, and active involvement, we're proud to play a part in empowering the construction industry's leaders of tomorrow. Together, we're constructing not just buildings, but opportunities and a thriving Puerto Rico.

Please stay connected with our UPDATES section to learn more.