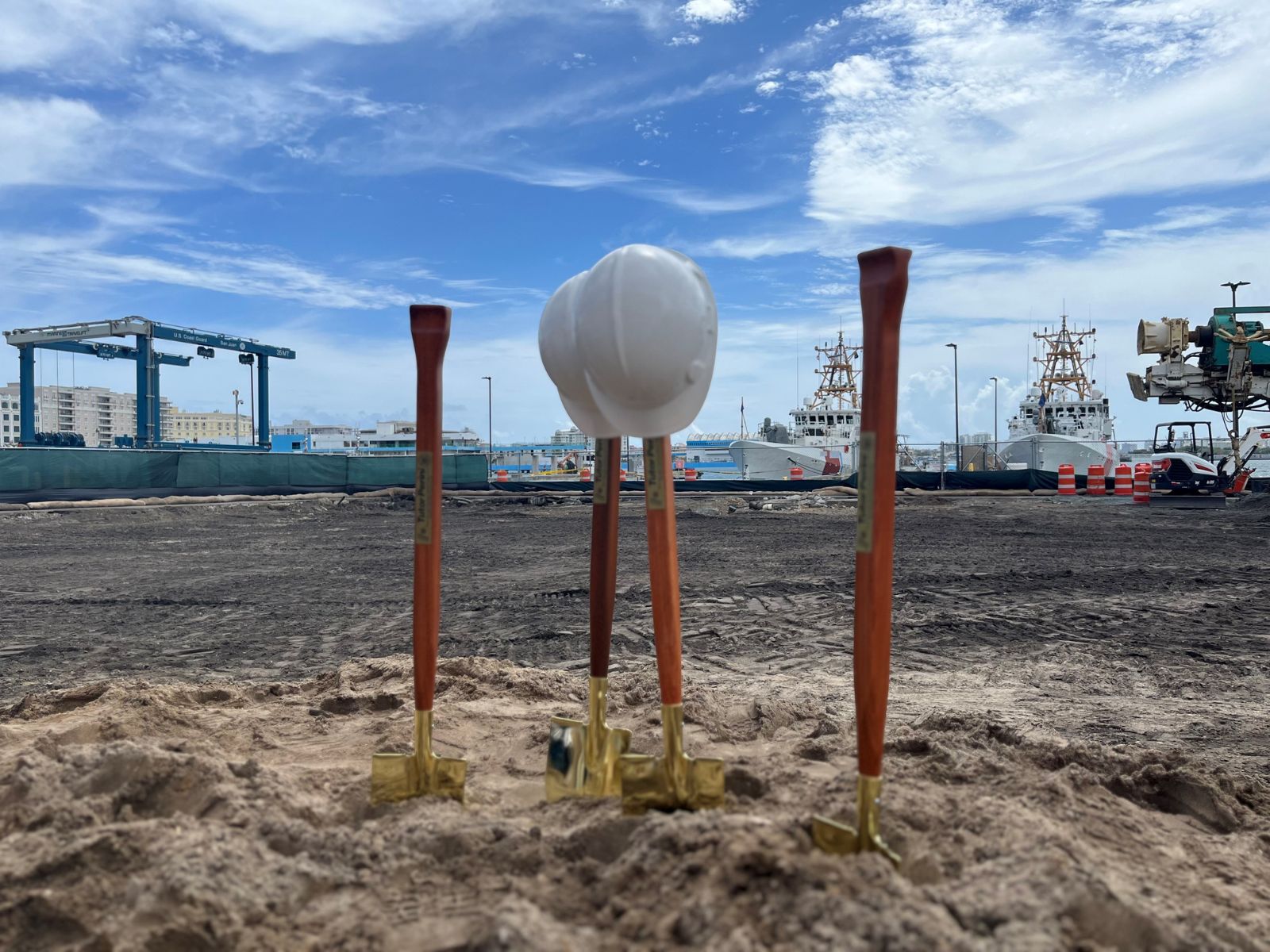 01 Aug

DDD Group celebrates the landmark US Coast Guard Groundbreaking Ceremony

In a significant milestone, DDD Architecture, a division of DDD Group, was selected by Perini to spearhead the design of the Coast Guard Base San Juan rebuilding project. Concurrently, DDD Group secured the construction contract under Perini's purview as a pivotal partner of a Joint Venture known as 4 Contractors (4CJV), along with Del Valle Group and RB Construction. The team of top-tier companies has expressed their full committed to ensuring the successful execution of this transformative project, reflecting their shared dedication to the Coast Guard's mission.

The groundbreaking ceremony included the presence of Umberto Donato, President of DDD Group, accompanied by a sizable delegation from the firm, underscoring the company's commitment to this ambitious initiative. "This project allows us to join three construction powerhouses to accomplish more for our client and elevate our local industry," shares Donato. The $132 million endeavor, initiated in September 2022, aims to bolster the base's infrastructure following Hurricane Maria's impact in 2017.

The project encompasses many enhancements to the structure's resilience, including crucial upgrades to the water storage supply and emergency power, bolstering the base's capacity to withstand unforeseen challenges. The construction phase will also develop a state-of-the-art 40,000 square-foot multi-mission building, a 5,000 square-foot base facilities building, a front gate entrance, shoreline armored revetment, and a boat ramp.

With the project expected to conclude by 2028, the collaboration between DDD Architecture and 4 Contractors will be pivotal in reinforcing the Coast Guard's commitment to safeguarding the Eastern Caribbean's waters and supporting their dedicated personnel stationed at Base San Juan and Sector San Juan.

 Please stay connected with our UPDATES section to learn more.