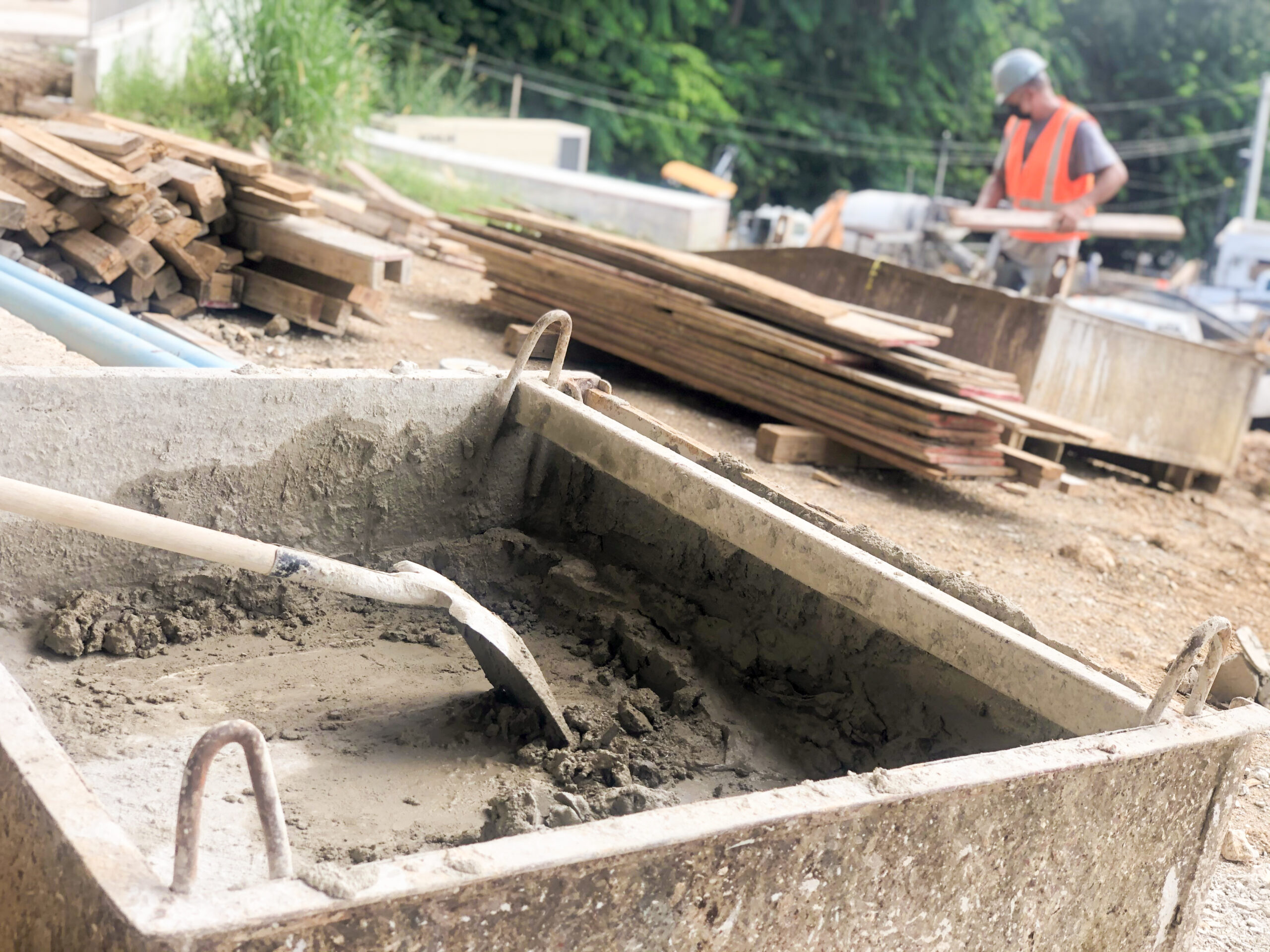 20 Jan

Four Benefits of Partnering with a Self-Performing General Contractor

Self-performed work by a general contractor is not referred to often. What is a Self-Performing General Contractor? Simply stated, it means that your general contractor not only manages your project, but also completes many of the actual construction activities such as demolition, rough & finish carpentry, casework, doors & hardware, and framing & drywall by means of their own experienced employees or labor force. Are there key benefits to partnering with this type of General Contractor? Here are four ways in which self-performing contractors improve every project, every time:
Early and continuous cost certainty
With experience comes knowledge.  Because self-performing general contractors are working on sites every day, they have the first-hand experience with labor, materials, and schedules – giving them accurate job cost knowledge. With this in-house expertise, they can estimate costs more accurately and provide the certainty owners want. During the preconstruction phase, these builders can work closely with their design partners to determine project constructability based on budget parameters. A good contractor will work within your budget to get you the best results and provide alternative solutions to provide the greatest value. Once construction is underway, self-perform builders can work with their in-house talent, or better manage trade partners to help keep the project on schedule and minimize the potential for delays and cost overruns.
Timely Schedule
When you work with a self-performing contractor, you can take advantage of a more efficient schedule. How? You save time in the subcontractor selection process. Since your contractor can do a portion of the work him or herself, you can get started much sooner.
The contractor has a better understanding of the internal and external forces that can disrupt a schedule and has more experience than a contractor who does not self-perform.
It is in the best interest of your contractor to perform your work on time and on budget.
Self-performing contractors have extensive first-hand experience with materials, labor and resource management.
With the built-in efficiency of a skilled labor force, the self-performing contractor can save time and money by utilizing their employees to fill in the gaps where needed should a subcontractor fall short.
Because of the complexity and amount of time it takes to complete large construction projects, schedule and budget are always top of mind. Clients simply can't plan to bring in employees, host events, take on new patients or start a new school year without being sure when the doors can open — and how much it will cost. By increasing control of the schedule and managing costs appropriately, self-performing some of the work can help provide a level of certainty that gives clients the confidence they need to plan their ribbon cutting — on time and within their budget. 
Quality of the Work
One of the greatest advantages of hiring a self-performing contractor is their commitment to quality. They value their reputation and therefore have sharpened their building methods and have thorough onboarding training for new employees. With a skilled labor force including concrete workers, carpenters, millworkers, and safety engineers, these teams have worked together on successful projects and have the experience to get your job done. With so many experts on the ground at the same time, it's easier to control the quality of craftsmanship. When there's an issue on the job site, self-performing builders know how to solve it themselves. Consider research facilities and hospitals, which often require very intricate and accurate building. Owners of these facilities benefit immensely from the planning, care and precision only a self-performing builder can deliver. Self-performing builders with that level of knowledge, self-reliance, and dedication to quality give owners even more certainty around project outcomes. 
Greater safety
Safety should be every contractor's No. 1 priority, and it's even more important on active job sites like hospitals or college campuses. Self-performing builders understand which parts of the building process can increase risk and cause lengthy delays — making their job sites inherently safer and outcomes more certain. At DDD Group, we nurture a company-wide culture of safety, and we start every day on the job-site with a focus on safety planning.  Deep knowledge of the building process and the informed collaboration, planning, and decision-making that come with it enhance safety and outcomes for all.
Partnering with a builder that self-performs is one of the best ways to minimize schedule delays while maximizing the certainty every owner is seeking. Many projects often require simultaneous execution of complicated construction techniques and equipment installation. DDD Group often performs numerous work packages including structural concrete, plumbing, other piping, and installation of mechanical and medical equipment. Complex construction of this nature requires extraordinary coordination. Experienced self-performing builders can plan and execute the work themselves while wielding greater control over the entire process from planning, to budgeting and scheduling, to completion of the project on time. DDD Group has a variety of options to choose from when evaluating the best needs to reach your project goals. Contact us to learn more.