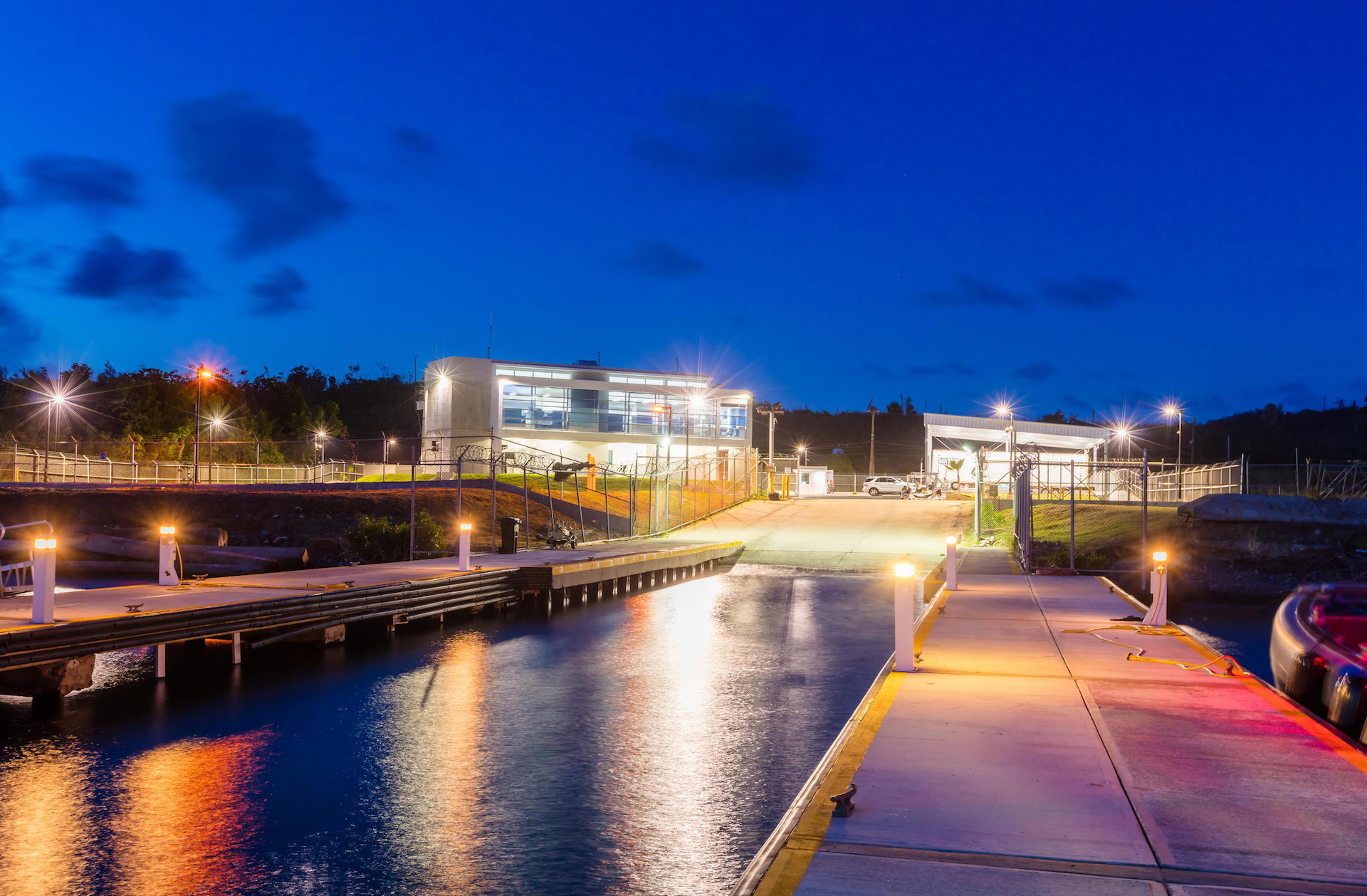 10 Sep

Featured Project: Ribbon Cutting at the Fajardo Marine Unit

The DDD team joined the U.S. Customs and Border Protection (CBP), Air and Marine Operations (AMO) in celebrating the unveiling of its newest operating location in Ceiba, Puerto Rico.

"We have several satellite locations in Puerto Rico, but this new Marine Unit Facility provides us with a centralized location to more effectively conduct our mission to interdict drugs and protect the American people," said Johnny Morales, Director, Caribbean Air, and Marine Branch. The Fajardo Marine Unit facility, which sits on nearly an acre of land, will accommodate 13 full-time staff, runs on a permanent generator, and features a pier, and boat slips for AMO's vessel fleet, including the new 41-foot SAFE Boat. The Caribbean Air and Marine Branch's area of responsibility extends south to International waters of Venezuela, west to the Dominican Republic, and southeast to the Lesser Antilles. Completed at just under $4.7 million, the facility is located at the former Naval Facility Roosevelt Roads in Ceiba, Puerto Rico. The newest vessel in the fleet incorporates technological advances in hull design, safety equipment, and electronics packages, to enhance operational effectiveness. The new vessels have four 350 horsepower Mercury outboard engines, have a range of 350 nautical miles, and are capable of patrolling for 10 hours.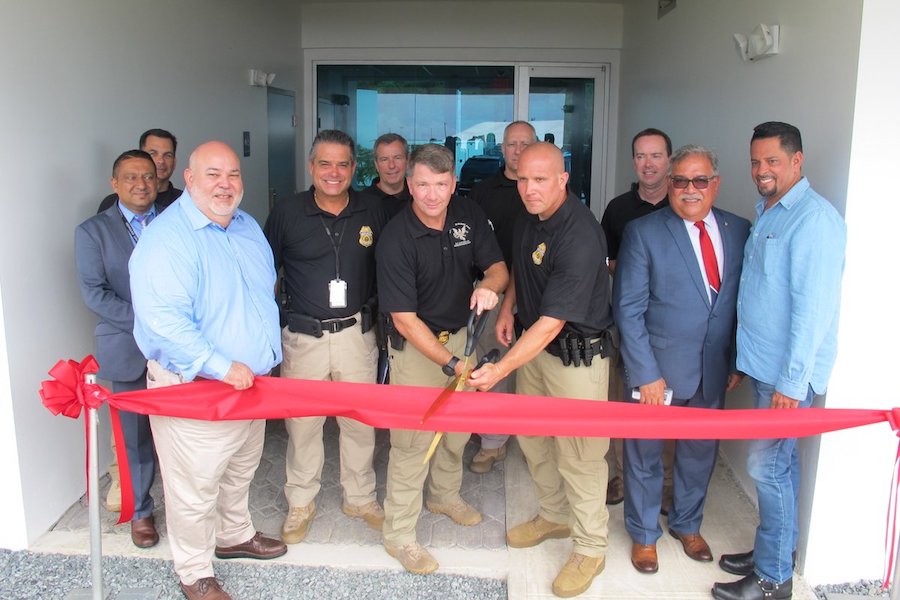 The state-of-the-art facility was designed to LEED Gold Standards and its most notable sustainability design measures include the strategic building orientation, permeable surfaces, and its energy-efficient air conditioning system. The design also incorporated minimal soil disturbance strategies for the management of soil as hazardous waste and prevented possible vapor intrusion to the building. To minimize earthwork and address soil compressibility problems, the design incorporated the use of innovative soil modification systems. Learn more about this project HERE.
As for the project, the DDD design team was thrilled with such an excellent client and look forward to the continued success of the facility and its occupants.
Click on the image below to read the original release from the CBP Press Office: