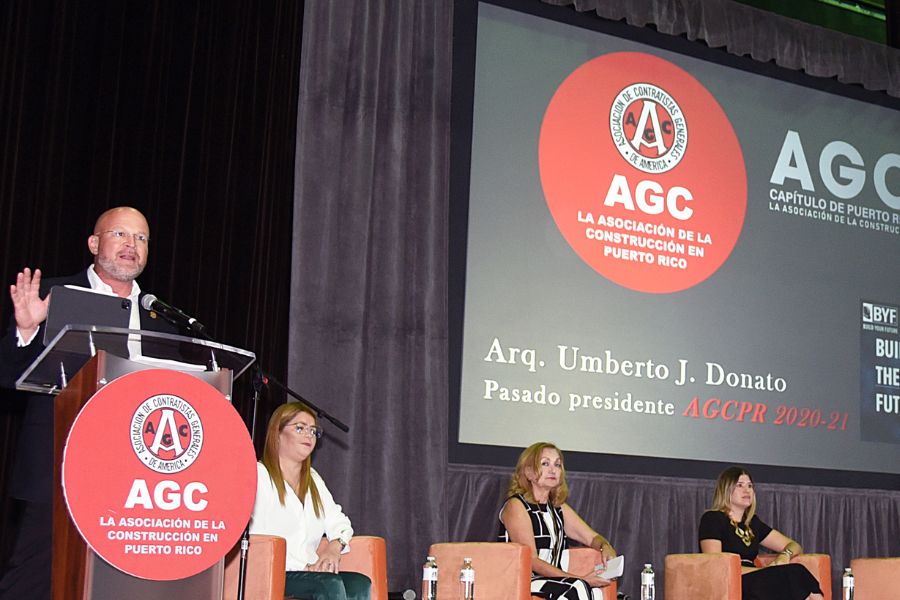 12 Oct

DDD Spotlights Future Construction Careers at AGC-PR Annual Convention

The AGC-PR Annual Convention has always served as an excellent platform for DDD Group to share valuable insight and strategic approaches to the field of construction with our fellow colleagues in the industry. 2022's event was no exception.

Our very own Umberto Donato, Arq presided over the forum "Workforce Development" aimed at discussing the tactics to attract, recruit and train the next generation of specialized professionals.

The conference included reviewing how to implement the Registered Apprenticeship Program for construction in Puerto Rico. Registered Apprenticeship (RA) is a training model directed by the industry leaders that would work as "sponsors" for the candidates. This would combine on-the-job training with job-related instruction, or classroom training. It is registered under the Teaching Office of the Federal Department of Labor. Upon completion of the program hours, the apprentice receives a nationally recognized credential.

DDD continues to be committed to supporting the future of construction and design for Puerto Rico and the generations to come of outstanding professionals. Enjoy some of the moments that were captured and visit our Careers page to find out more about how DDD Group supports you in Building a Career in Construction.