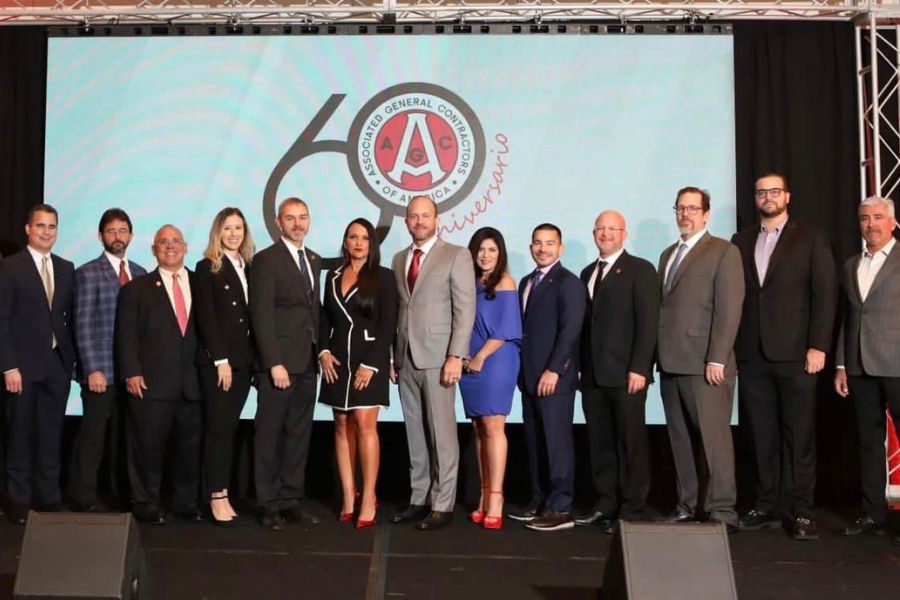 17 Feb

DDD Group Welcomes AGC-PR's New President

On February 3rd, 2023, the Associated General Contractors of America, Puerto Rico Chapter (AGC-PR), celebrated the inauguration of its new President, Carlos A. Rodríguez Herrera. The event took place at the Sheraton Convention Center Hotel & Casino and had the former governor of Puerto Rico, Luis Fortuño, Esq. as the guest speaker.  

The new President addressed the large gathering with encouraging words, focused on the importance of developing our local workforce, the professionalization of the industry, and the relevance of continuing to build meaningful alliances with all members of the construction industry.

In addition to these activities, in honor of the 60th Anniversary of the Puerto Rico Chapter of the AGC, the Honorable Senator William Villafañe delivered to a Congratulatory Motion approved by the Senate of the Commonwealth of Puerto Rico the AGC Board of Directors and past Presidents. Among the recipients is our own Umberto J. Donato, Principal at DDD Group, who served as President from 2020-2021. Currently, he is a member of the Board of Directors and leads the AGC-PR Workforce Development Committee.

We sincerely congratulate the new President and look forward to a very productive year for the AGC-PR. If you are looking for a professional landscape that will provide the space to continue developing your skills and blossom in your expertise, visit our Careers section and apply today.