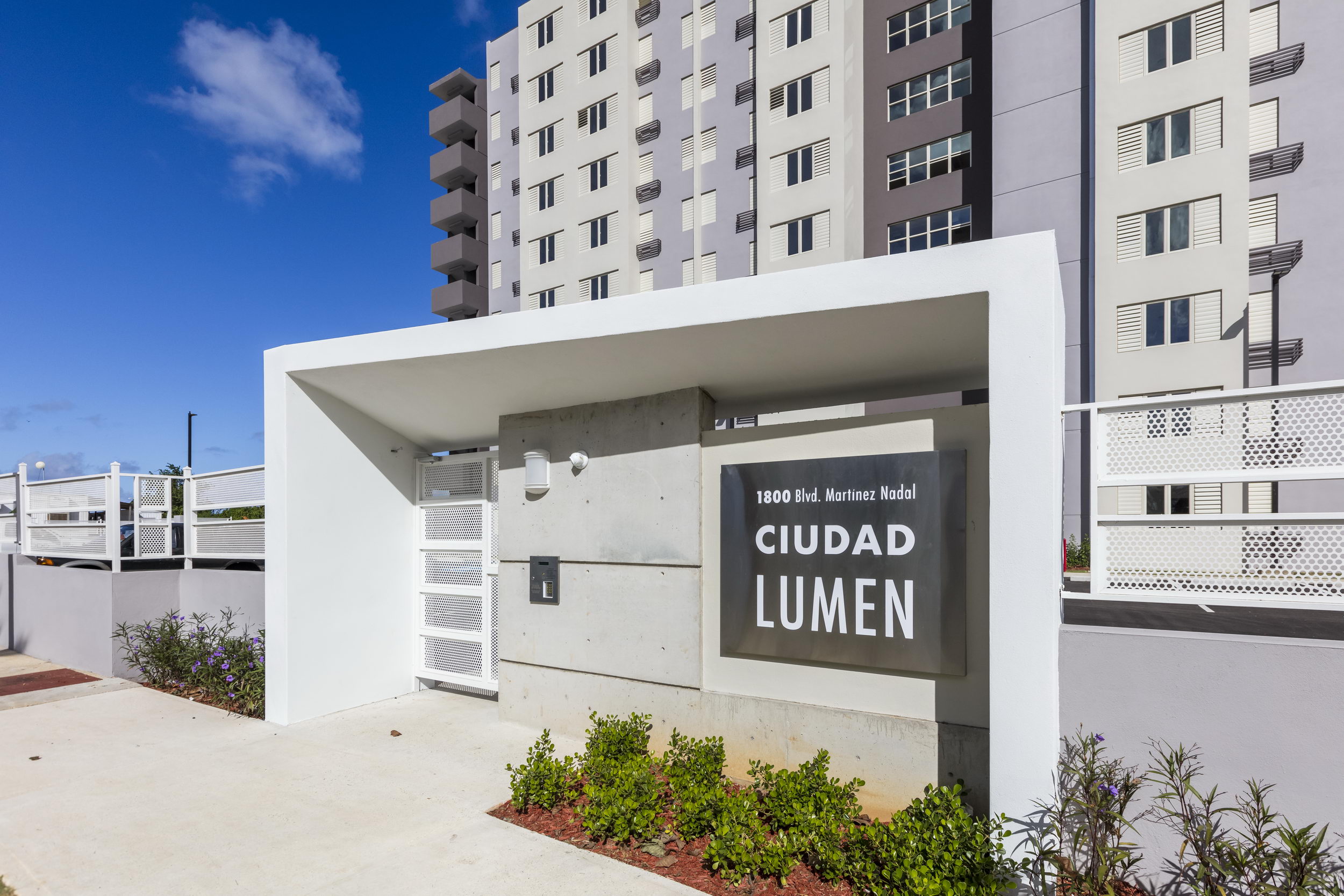 26 Dec

Ciudad Lumen Receives Senior Living Residential Impact Award

Ciudad Lumen – Phase I was recently recognized during the Puerto Rico Builders Association's (PRBA) Annual Convention in the Senior Living Residential Impact category. The project was highlighted by PRBA during their high-profile award ceremony, where key players of the construction industry are acknowledged for their outstanding performance and contributions to the local construction industry. This one-of-a-kind development was part of a joint effort between Mutual Development Service Corp. and DDD Group LLC to provide housing for 140 senior citizens, building 118 apartments with 1, 2, or 3 rooms.
"We are honored for the opportunity to design and bring to life a building that not only sets us apart as a green firm, but also efficiently serves the local senior community. Aligned with the PRBA's objectives and vision, this project was envisioned to promote and lead planned development that is safe and sustainable. We work hard to add to one of the principal agents of economic growth for our island," added Umberto Donato, President of DDD Group.
The Ciudad Lumen residents enjoy ample communal areas, a gym, children playing grounds, one parking per apartment and other amenities. It is located near the Tren Urbano station in the Martínez Nadal highway. Learn more about this project HERE.
The Puerto Rico Builders Association (PRBA) PRBA is the local chapter for the National Association of Home Builders (NAHB) and the Urban Land Institute (ULI). The organization proudly represents local leaders in the fields of housing, commercial, industrial and tourism development. PRBA also connects investors and professionals related to Puerto Rico's real estate development and the construction industries.