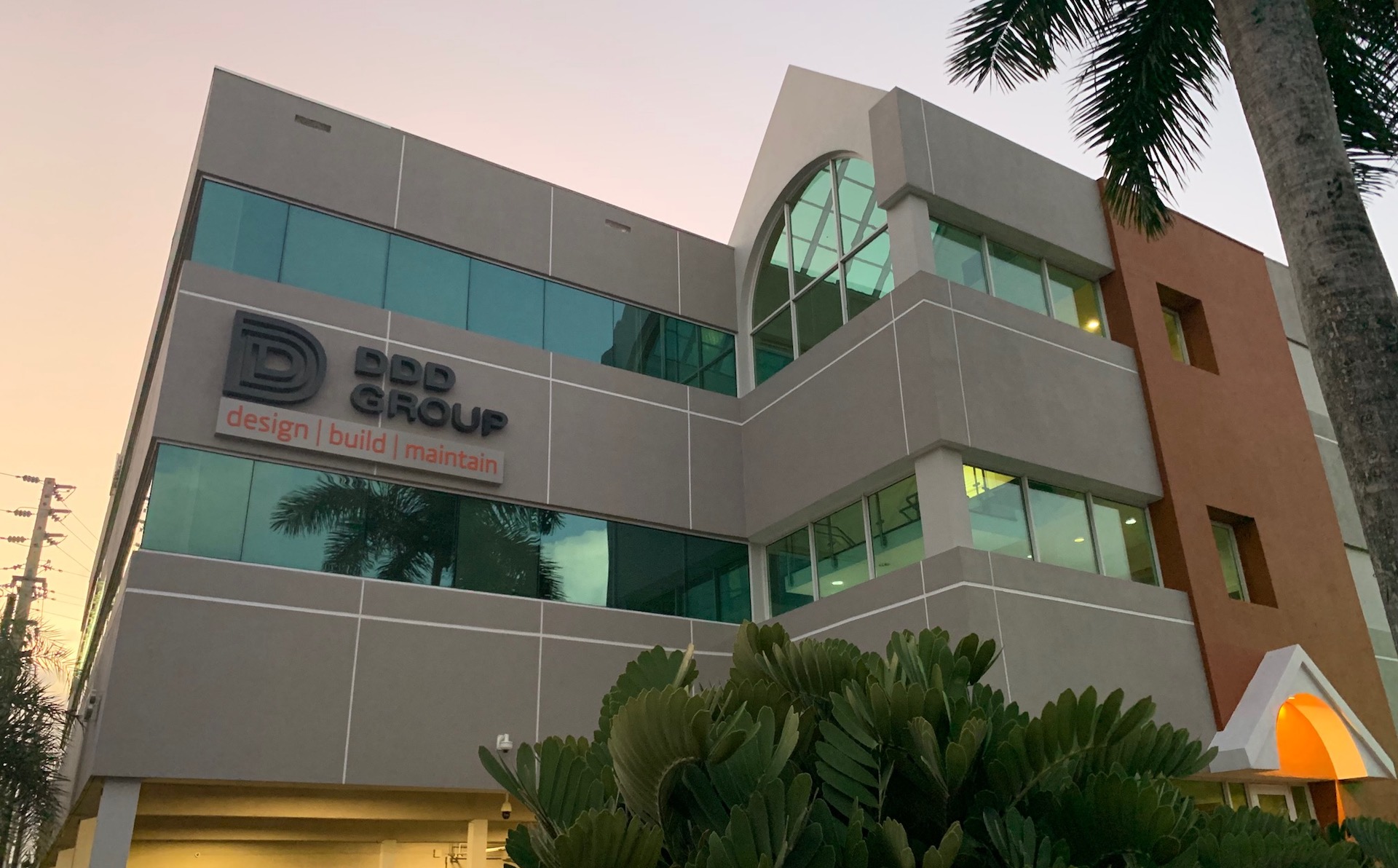 20 Dec

"Built for the Job": DDD Featured in Caribbean Business

Join us in congratulating DDD Group's Umberto Donato, who was recently featured in the Caribbean Business in the article "Built for the Job".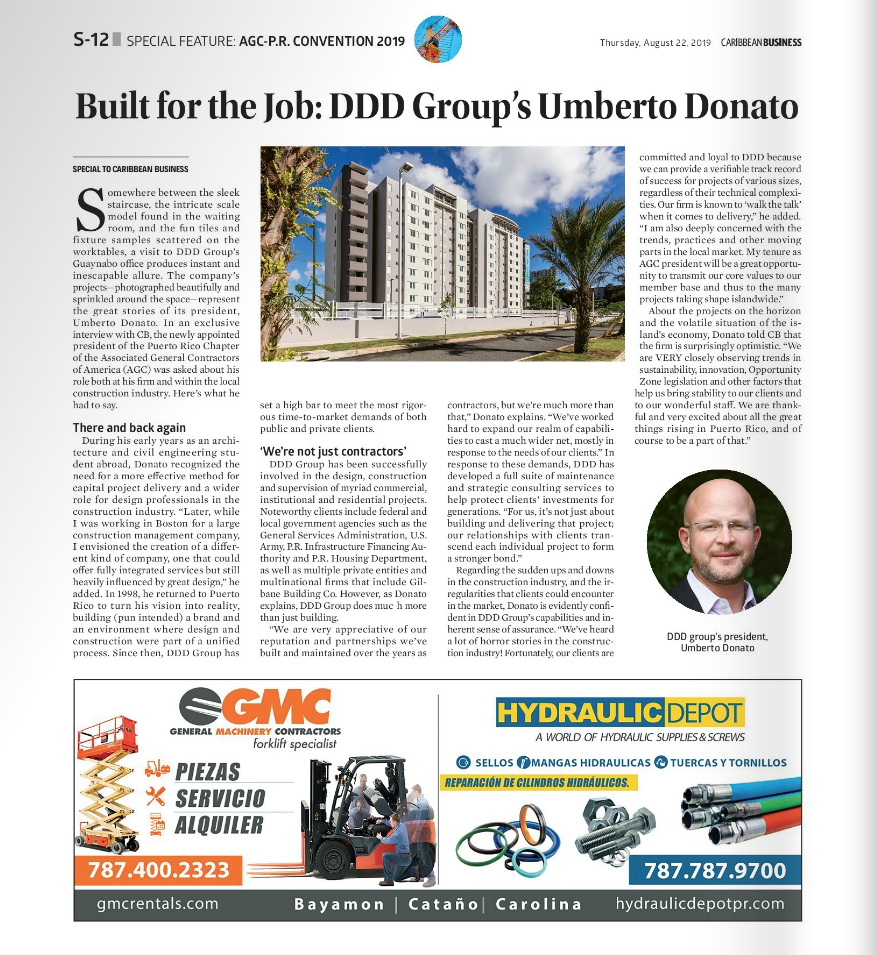 Read the article below:
Somewhere between the sleek staircase, the intricate scale model found in the waiting room, and the fun tiles and fixture samples scattered on the work tables, a visit to DDD Group's Guaynabo office produces instant and ineludible allure. Their projects – photographed beautifully and sprinkled around the space – beg all the questions that make Umberto Donato's great stories unfold. In an exclusive interview with CB, we asked the newly appointed President of the Puerto Rico Chapter of the Associated General Contractors of America (AGC) about his role both at his firm and within the local construction industry, and here's what he had to say.
There and back again
During his early years as architecture and civil engineering student abroad, Donato recognized the need for a more effective method for capital project delivery and a wider role for design professionals in the construction industry. "Later, while I was working in Boston for a large construction management company, I envisioned the creation of a different kind of company, one that could offer fully integrated services but still heavily influenced by great design," he added. In 1998 he returned to Puerto Rico to turn his vision into reality, building (pun intended) a brand and an environment where design and construction were part of a unified process. Since then, DDD Group has set a high bar to meet the most rigorous time-to-market demands of both public and private clients.
'We're not just contractors'
DDD Group has been successfully involved in the design, construction, and supervision of a myriad of commercial, institutional and residential projects. Noteworthy clients include federal and local government agencies such as the General Services Administration, US Army, PRIFA (Puerto Rico Infrastructure Financing Authority) and the Department of Housing of Puerto Rico, as well as multiple private entities and multinational firms that include Gilbane Building Company. However, as Donato explains, they do much more than just building.
"We are very appreciative of our reputation and partnerships we've built and maintained over the years as contractors, but we're much more than that," explains Donato. "We've worked hard to expand ou realm of capabilities to cast a much wider net, mostly in response to the needs of our clients." In response to these demands, DDD has developed a full suite of maintenance and strategic consulting services, to help protect their clients' investment for generations. "For us, it's not just about building and delivering that project; our relationships with clients transcend each individual project to form a stronger bond."
Evidently solid
Regarding the sudden ups and downs in the construction industry, and the irregularities that clients could encounter in the market, Donato is evidently confident in DDD Group's capabilities and the firm's inherent sense of assurance. "We've heard a lot of horror stories in the construction industry! Fortunately, our clients are committed and loyal to DDD because we can provide a verifiable track record of success in projects of different sizes, regardless of their technical complexities. Our firm is known to 'walk the talk' when it comes to delivery," he added. "I am also deeply concerned with the trends, practices and other moving parts in the local market. My tenure as President of AGC will be a great opportunity to transmit our core values to our member base and thusly to the many projects taking shape island-wide."
About the projects on the horizon and the volatile situation of the Island's economy, Donato told CB that the firm is surprisingly optimistic. "We are VERY closely observing trends in sustainability, innovation, opportunity zone legislation and other factors that help us bring stability to our clients and to our wonderful staff. We are thankful and very excited for all the great things rising in Puerto Rico, and of course to be a part of that."