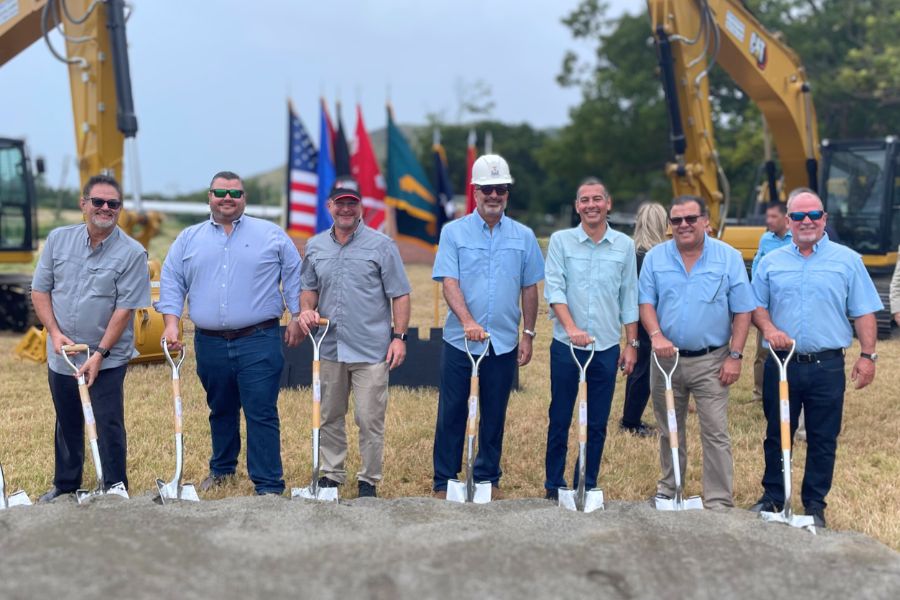 25 Aug

Camp Santiago Reconstruction Initiatives Break Ground for a Resilient Future

In a significant stride towards revitalizing military infrastructure, the Puerto Rico National Guard marked the commencement of engineering and reconstruction projects at Camp Santiago, fueled by $299.7 million in federal funds dedicated to military construction. The groundbreaking event was attended by key figures, including Puerto Rico Resident Commissioner Jennifer Gonzalez and Umberto Donato, President and Founder of DDD Group. This event signals a transformative phase for Camp Santiago and the island's military preparedness.

Anticipated to span approximately five years, these ambitious projects are poised to generate 400 direct and 200 indirect job opportunities. Addressing the aftermath of Hurricane María's impact in 2017, Gen. Daniel Hokanson, Chief of the National Guard Bureau, stressed the importance of rejuvenating Camp Santiago's training facilities. "More than 60% of the center's transient training facilities were damaged beyond repair. As a result, collective and individual training opportunities have been limited," remarked Hokanson.

The scope of initiatives encompasses the demolition of 40 non-functional structures, a comprehensive overhaul of the electrical system, enhancements to the water management system, and the expansion of parking areas. The reconstruction vision also entails the construction of twenty-nine new buildings catering to housing and administrative needs. With the addition of two dining rooms capable of withstanding winds of up to 200 mph, Camp Santiago's renewed facilities promise enhanced training capabilities.

The design and construction duties have been entrusted to the U.S. Army Corps of Engineers (USACE), with the local general contractor 4CJV leading the way. This group is comprised of three top-tier local construction and design firms: DDD Group, Del Valle Group, and RB Construction. "Being part of this joint venture for the Camp Santiago reconstruction project is a true honor and a testament to the commitment of DDD Group. We're proud to contribute our expertise to revitalizing this crucial military facility, shaping its future alongside dedicated partners. Our aim is to create a lasting impact, not only on the infrastructure but also on the communities we serve, fostering enhanced training opportunities and resilience for years to come," expressed Donato enthusiastically.

Occupying over 12,789 acres of land and boasting nearly 300 buildings, Camp Santiago stands as a versatile platform for military and civilian training alike. As this significant endeavor unfolds, it is set to reinforce Puerto Rico's commitment to preparedness, resilience, and community empowerment.

Please stay connected with our UPDATES section to learn more.